I cannot say any words other than Thank you God… as usual I will park my car outside Karamunsing shopping complex. It was expensive to park inside and that the only options I have, park my little Produa Viva outside.

I park the car leave it until evening, just normal office working hour, around 5 PM I will going back home. I was very shock when the lorry parking on the right side of my little car, Viva , the windows mirror on the left side was totally crushed and all documents are pull out and leave on the ground …

Here are the pictures of the lorry taken from my car.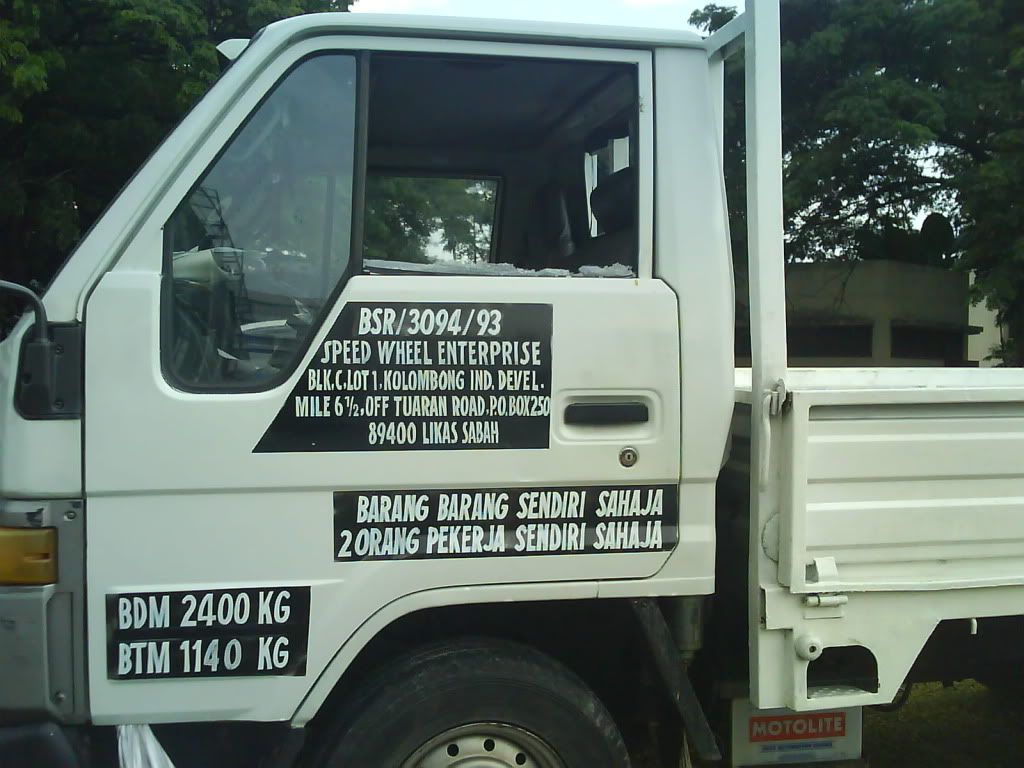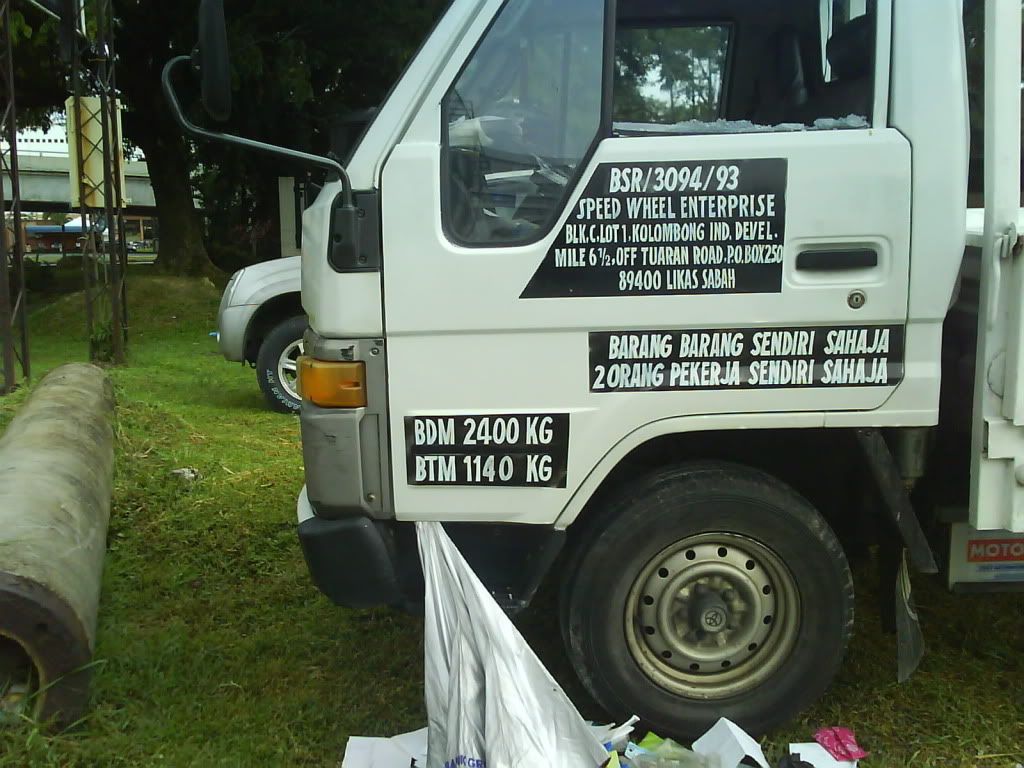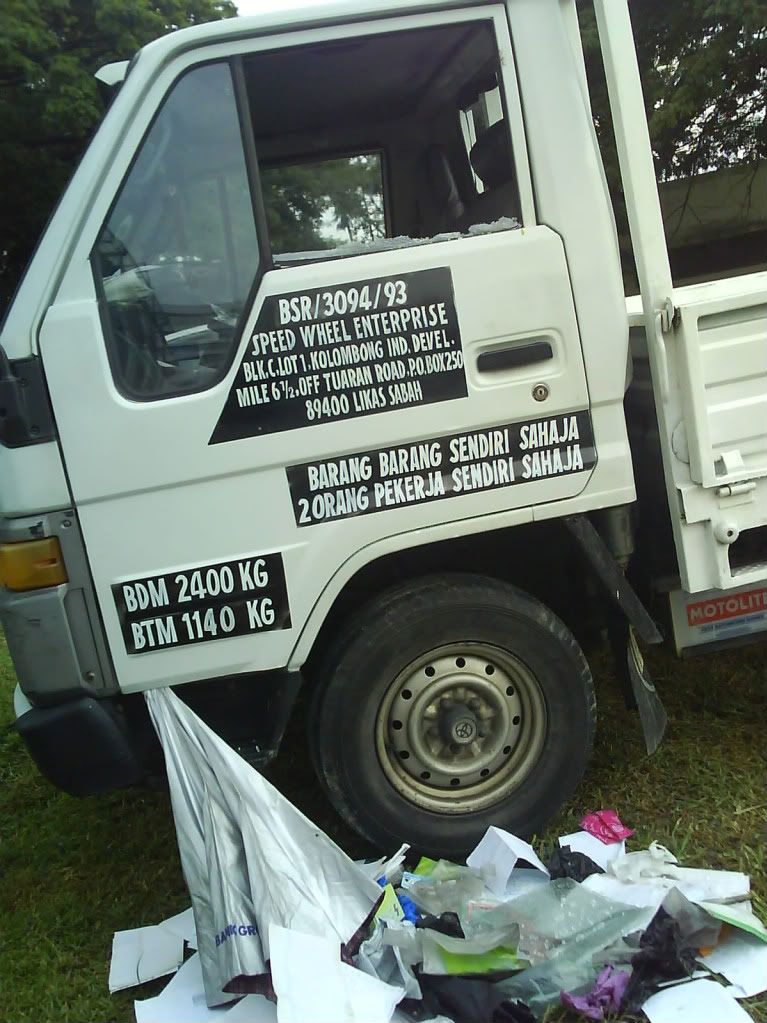 Thanks god and another things make my day really lucky… got dinner with someone very special … ehehe.. I know you can guess it.