Yes… DiGi iPhone 4 Life is real and will change the way for us to get connected and share information around the globe. My friend ask me, are you still dreaming of iPhone4? The I give him the best answer in the world, YES.. why not… (+_;). If my dream comes true, the first people I will show this gadget is my mothers and snap pictures with her.

DiGi is the smarter choice and I will use this iPhone to share my latest activity with my fans. Do believe me, iPhone provide high quality image and the camera is 5 mega pixel. The best thing with this new iPhone4 is you can make a video call. Enjoy the lowest rate for video call by DiGi and get more rewards.

Below is the example of my pictures taken by iPhone4 during "Back To Sikul Gathering". I snap it and share it on FaceBook and it was become my profile pictures.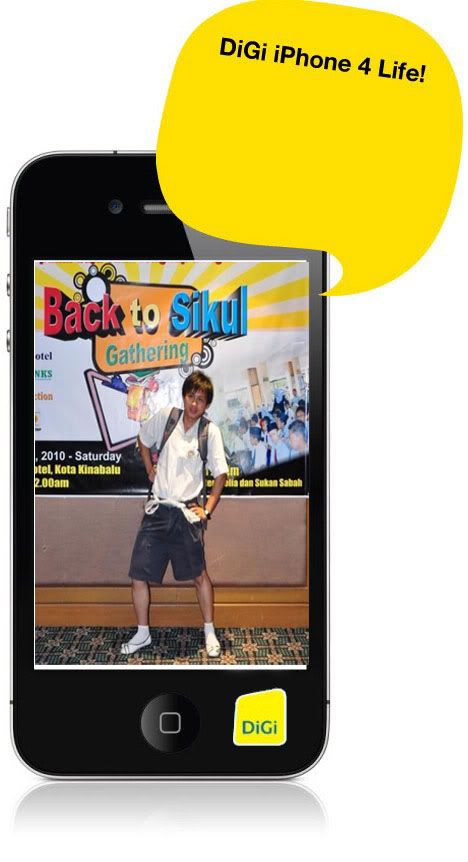 Kring… kring…… owh it just a dream… it was 8 am, will continue my job today and hope for the miracle DiGi iPhone 4 Life