System tool 2011 is a virus made look like real antivirus and scaning your computer. It will scan your computer and asking you to get the licensed version of system tool 2011. This spyware will some windows functions will be rendered unstable like task manager,registery editor and control panel . This will prevent users from remove the System Toll 2011 manually.

Some of the user cannot remove System Tool 2011 will purchase the license or registered viersion for this useless software. By buying the license , victim will buy online and credit card details will requested. Victim will may charges for others unknown transactions. That is the objective of this useless System Tool 2011 , collecting victim credit card details.

When your computer infected with this System Toll 2011 , your desktop will be look like picture below.
Your computer will get slow and frequently asking you to scan and purchase the registered version of this software. Your computer will become extremely slow.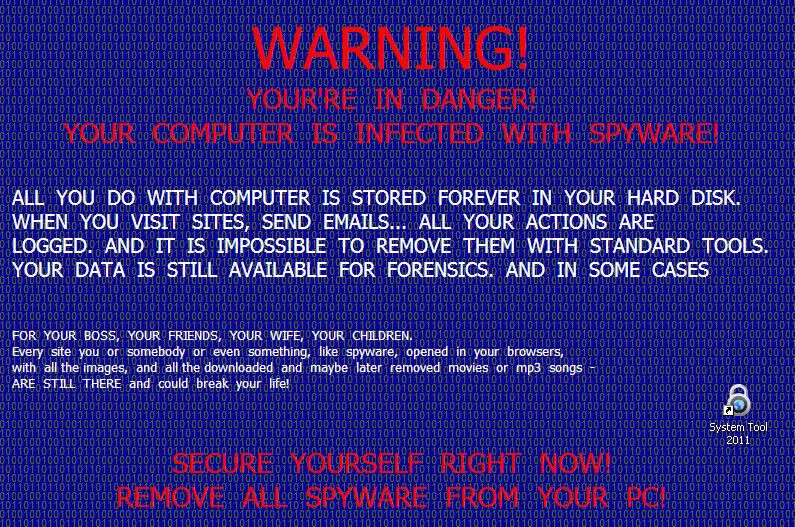 There are many tutorial at youtube teach you how to remove system Tool 2011 . You can learn it and follow step by steps. Below is my method HOW TO REMOVE SYSYEM TOOL 2011 from your computer. I highly recommend this method because I had tested it and proven working 100% with windows 7.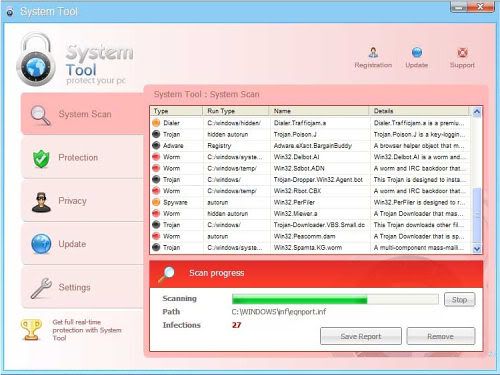 Step 1.
Reboot your computer and press F8 just after press the start button and you will come to safe mode .
Step 2:
Select Safe mode with networking and wit until windows completely loading
Step 3
Go to Start and right click SYSTEM TOOL 2011 then select open link Locations.
Step 4:
Delete the file .. done.
Hope this tutorial will help you. Just leave your comment below if you have other solutions.